INNOVATION AT THE SERVICE OF INJECTION CLEANING
In its formulations, the CLEANTEK range of products includes the latest innovations in compounds for cleaning and protecting the injection system and treating postcombustion residues. For the garage, TEKNUM is a guarantee of an efficient, costeffective and professional maintenance and repair service.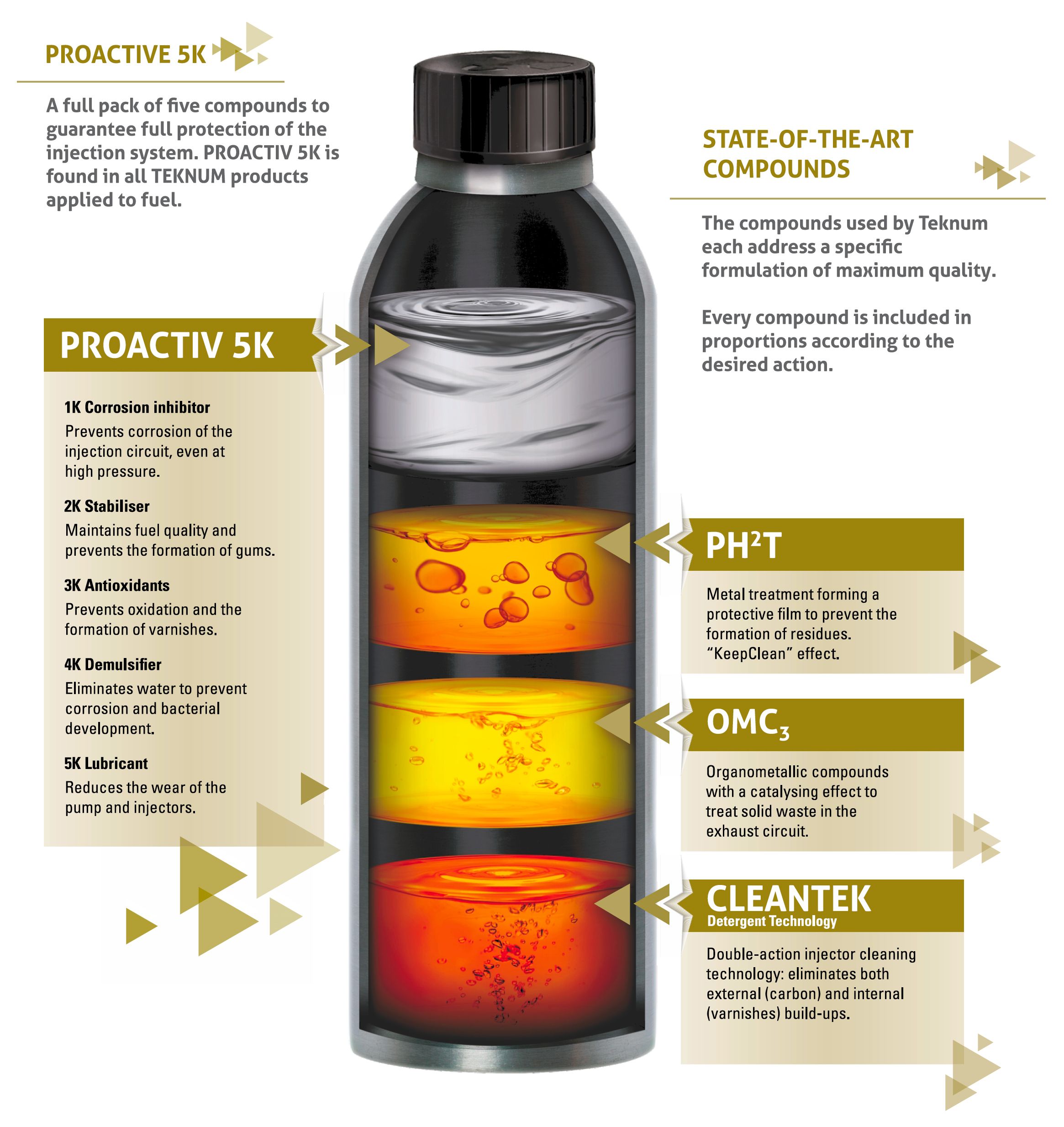 CLEANTEK technology guarantees optimal functioning of the injector due to its double-action cleaning, both in traditional carbon build-ups and new, internal accumulations of varnishes.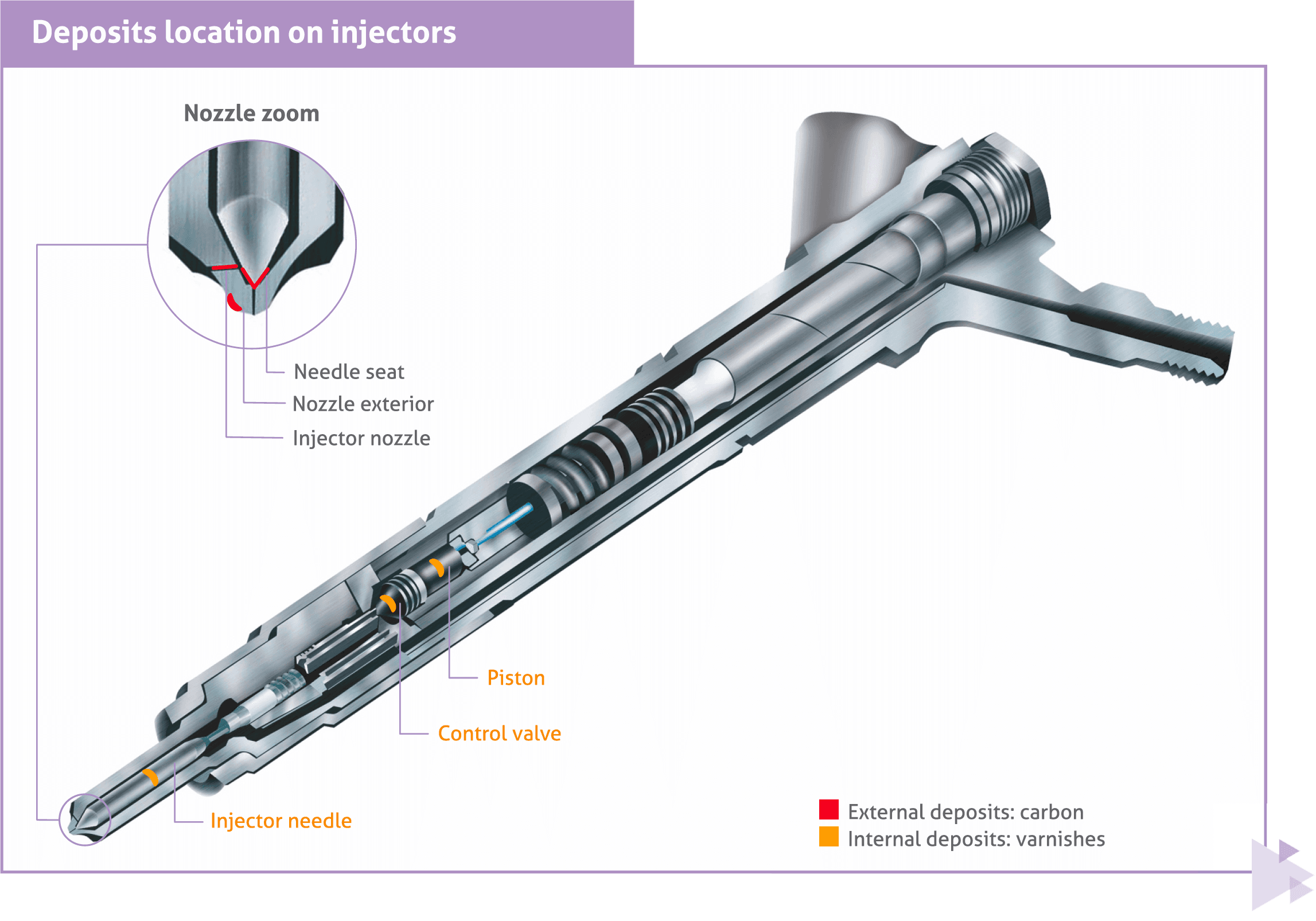 DUAL-EFFECT TRIBOFILM TECHNOLOGY
An innovative formulation based on polarised tungsten disulphide (WS₂) nanoparticles. WS₂, combined with nanotechnology, allows for nanoparticles of exceptional quality and perfect size, purity and form to be obtained via chemical synthesis.
Due to their quality and features, Nanotek's nanospheres offer three unique, exclusive properties: renewal of the surface, antifriction, antioxidant.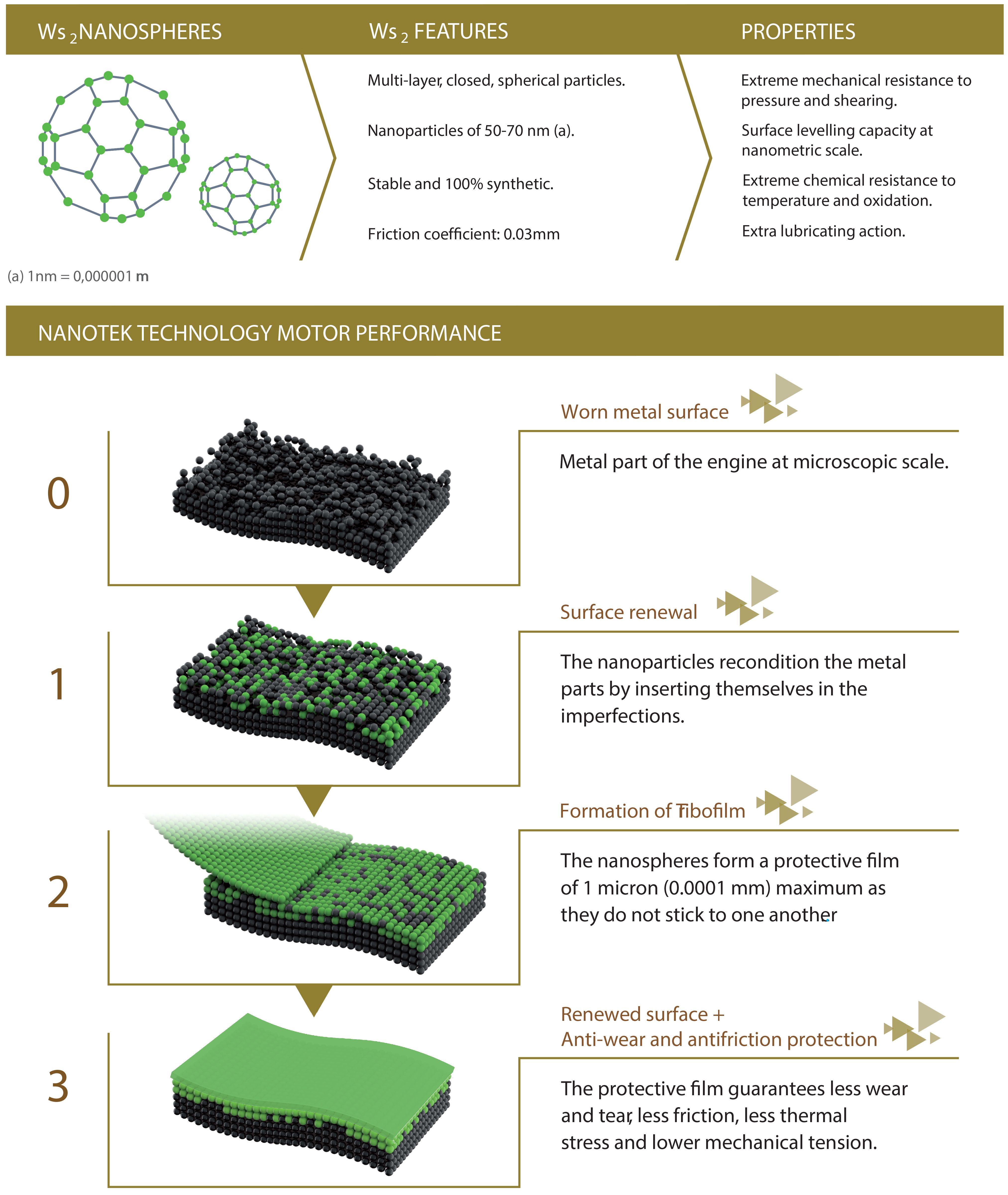 The fast, lucrative, professional solution: remove soot particles from the DPF, NOx collector and AdBlue injector (SCR system) without disassembly.